The Tassie Mariners take on the Gold Coast Suns Academy, tomorrow at 10:00AM in Southport, Queensland.
The meeting with the Suns will be the Mariners fourth game of the Under 18 Academy series, entering the matchup with a two and one record.
Tasmania have had a strong academy series to date, with a 13.10.88 to 5.9.39 win over Northern Territory and a narrow 12.5.77 to 14.4.88 loss to GWS. Followed up with a 15.12.102 to 11.12.78 victory over the Brisbane Lions, last weekend.
The Mariners leave for Queensland today and are set for a major challenge against a Gold Coast team that is difficult to read. They lost to Brisbane Lions 4.7.31 to 5.8.38 but beat the GWS Giants 12.3.75 to 7.16.58. In their most recent outing they were put to the sword by Sydney, going down 15.11.101 to 5.5.35.
Zac Buechner has been in fantastic form for Tasmania, booting ten goals in their three matches to date, with two bags of three and a bag of four. Tasmania enter confident off the back of a road victory over the Lions. Coach Lance Spaulding said the team is constantly improving.
"We were really happy with the pressure and the way the boys went about it, they were very hard at the ball.
"There is still improvement to be had but happy with how they went and it certainly was a vast improvement on the Giants game.
"The game against Northern Territory we were okay and we had a really good win but we needed to go to another level again.
"The game against GWS we sort of did improve but we didn't as well, we played well in bits but not for long enough. We could have stolen it but we wouldn't of deserved it.
"I think the loss shook us up a little bit and they came out with a fantastic attitude and finished the job well last week."
The Mariners have three inclusions for the encounter with the Suns, with Chayce Jones returning from the AFL Academy and Ben McGuiness recovering from a hip flexor injury. North Launceston's Tyran Mansell also comes into the squad, while Harrison Gunther, Casey Brown and James Brenner make way.
Spaulding is impressed by the healthy competition for spots in the team.
"Around the state most of the boys are in good knick and playing senior footy which is good, it is a good group and they are all coming along nicely regardless of if they are in or out of the side. It keeps pressure on and no one is comfortable.
"The three kids in Gunther, Brown and Brenner were very unlucky to miss out but we've got some quality coming back in as well. It just goes to show you can't slip up for a minute at the moment and that is a great sign for the team."
In a blow, Tarryn Thomas won't return for the match and looks likely to miss the next two Academy matches (Gold Coast and Sydney), after injuring his knee playing for the AFL Academy in New Zealand.
Despite mixed results for Gold Coast, Spaulding is expecting a tougher test than the Lions and is imploring his boys to bring the intensity.
"We are expecting them to be a bit of a tougher test than Brisbane.
"They are a bit quicker, they play a similar game to us but we've got to focus on what we are doing, if we bring pressure and intent then it will allow us to play our game and it should be good enough," Spaulding explained.
"We can't go worrying too much about what they have got, we need to go in and control the game."
The Mariners have had a strong campaign so far but Spaulding is focused on keeping the foot on the pedal to see the team notch back to back wins, this week.
"Our theme this week is that we've got to be able to back up.
"We've had a win, we've had a loss, then we've had a win. Now, we need to get a couple in a row. To show we are on the right track I think we need to get a couple in a row."
First bounce is 10:00AM tomorrow in Southport.
For further information on the Under 18 Academy Series.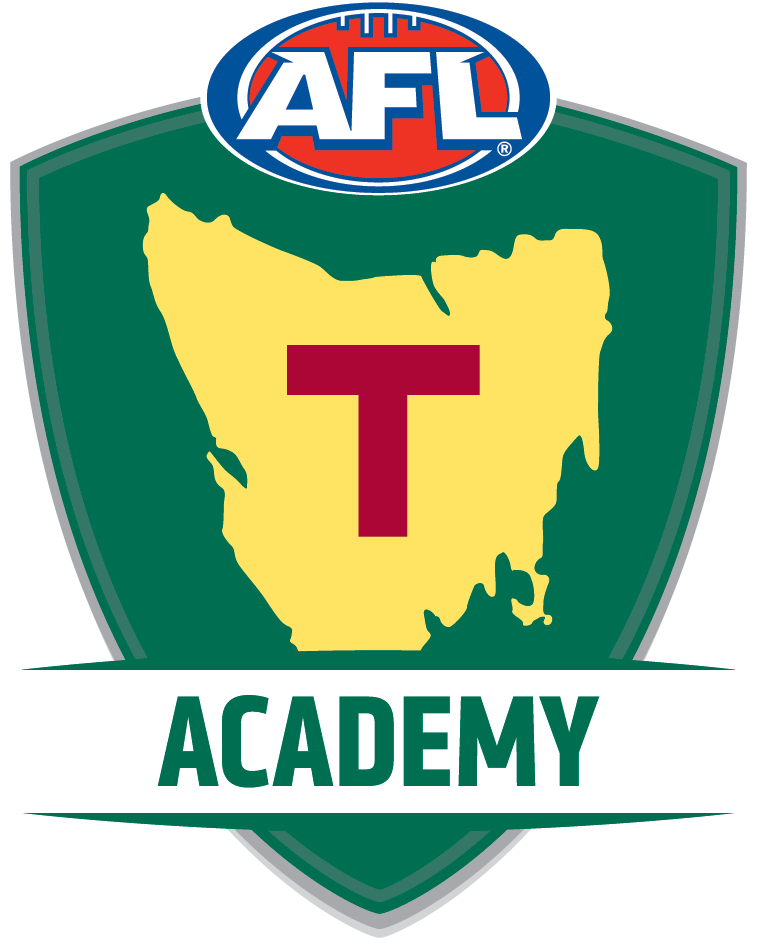 TASSIE MARINERS U18s
V
GOLD COAST SUNS ACADEMY U18s
at Fankhauser Reserve Southport
10:00am Saturday 29 April 2017
NO First Name Surname TSL CLUB
1 Josh WILLIAMS Lauderdale
2 Baxter NORTON Hobart City
3 Blair RUBOCK Burnie
4 Rhyan MANSELL North Launceston
6 Toby COWEN Kingborough Tigers
9 Chayce JONES Launceston
10 Ethan JACKSON Burnie
11 Lachlan CLIFFORD © Kingborough Tigers
13 Harrison PEARCE Glenorchy
14 Nicholas HUTCHINSON Hobart City
17 Lochie GRIGGS Kingborough Tigers
22 Ben McGUINNESS Lauderdale
23 Ryan TYRRELL Launceston
25 Lachlan GADOMSKI Kingborough Tigers
26 Jake HINDS Launceston
27 Thomas MUNDY Burnie
28 Thomas DONNELLY North Launceston
30 Tyran MANSELL North Launceston
31 Nicholas BAKER Hobart City
34 Hugh DIXON Kingborough Tigers
36 Tim AUCKLAND Launceston
37 Jamieson HOUSE Burnie
39 Zac BUECHNER Clarence