As the Tasmanian Under 18 team prepare to play their final match for 2017, Coach Lance Spaulding says his side was short changed at the Allies selection table.
Tasmania had six picked in the Allies squad that was released on Monday, but the Mariners Coach believes his player's performances warranted further consideration by selectors.
"I think there were a couple of other blokes that played well enough and often enough to have got an opportunity but it is what it is.
"They have another opportunity tomorrow because all the recruiting people are there watching on."
Tasmania were highly competitive throughout the Academy Series, with wins over  Northern Territory (13.10.88 to 5.9.39) and Brisbane Lions (15.12102 to 11.12.78), and slender losses to GWS Giants (12.5.77 to 14.4.88) and Gold Coast Suns (9.9.63 to 11.11.77). Despite winning two games, perhaps the Mariners most impressive outing came in their last encounter, coming within just two points of the undefeated Sydney Swans (8.10.58 to 8.12.60).
Chayce Jones, Tarryn Thomas, Hugh Dixon, Thomas Mundy, Jake Hinds and Nicholas Hutchinson were all picked in the Allies squad out of the Tasmanian program. Tasmania has gone from zero selected in the Allies in 2016 to six in 2017 but with a string of strong performances, Spaulding is disappointed to not see more Mariners named.
"The fellas that worked so hard for such a long time they can see who gets in and who doesn't and they know who they have and haven't played well against, and there is a bit of an imbalance there."
Allies selection aside, Spaulding was especially pleased with his team's efforts against the formidable Sydney, going down by just two points in a game that could have gone either way.
"I felt we deserved to win it but whoever was in front at the end was a worthy winner. It was a fantastic game of footy, it was hard, it was tough and it was fast all day.
"We have to capture that again and I know we can."
This week's match is outside of the Academy series, as Tasmania head to AAMI Stadium to face South Australia.
"It is a pretty important part of the program, it is an opportunity for our blokes to come up against one of the top level junior sides in the country.
"We'll be very competitive. We've got the six guys in the Allies side but this game is an oportunity for the rest of them to play at that level. There is plenty of incentive there."
Thomas Mundy (foot) and Chayce Jones (ankle) make way through injury.
"They are two big outs but it just provides opportunities for different people to come up and pick up the slack. We've just got to step up.
"We are on show and we need to represent the state really well and I'm sure the boys will."
Tasmania will meet the very best out of South Australia in a match that will be a good test to finish the program's matches before the Allies program commences.
"We are coming up against red hot opposition.
"We've had a look at them, they are very tall they have 195 cm wingers and I think in the forward line they have three 194 cm guys and a couple of 190 cms.
"Plenty of size about them but it is more about us, we have got to out work them, if we can follow up what we did against Sydney inside and outside of the contest; I think we will hold ourselves in good stead," Spaulding explains.
The Mariners supremo says the journey to-date has been really fulfilling and that his team has come a long way.
"All the ups and downs we have had have had nothing to do with ability. It is a long season and we went from the hunter to the hunted and we found it difficult getting two wins in a row but I think the boys have learned a lot."
The team flew out this morning for the match, first bounce is at 10:30AM tomorrow (20/05/2017) at AAMI Stadium, in Adelaide.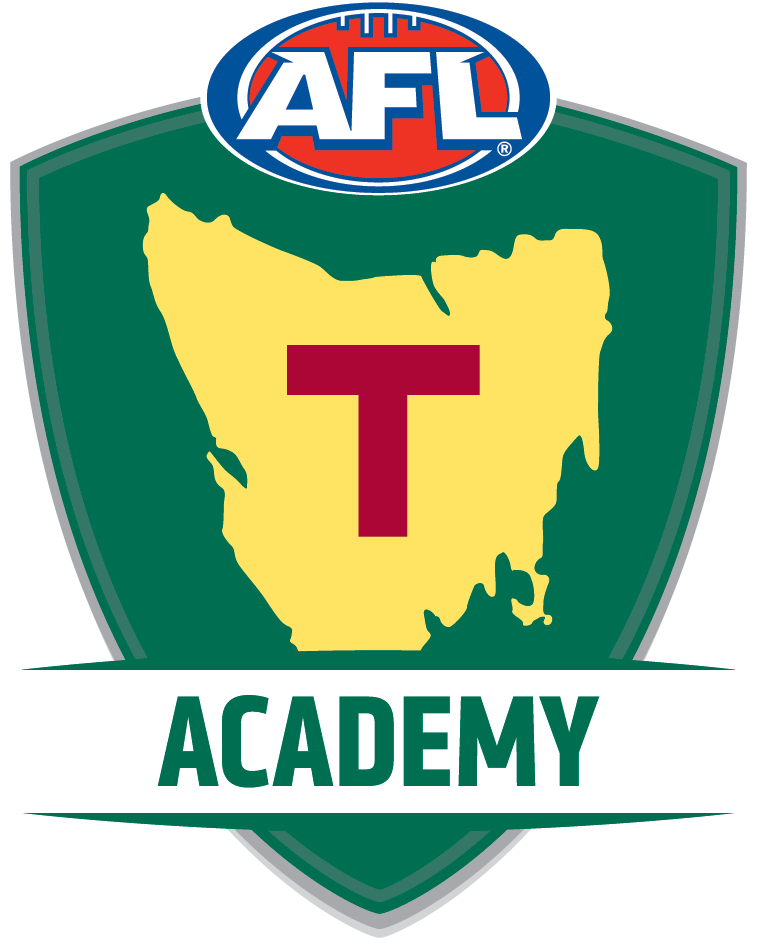 TASSIE MARINERS U18s
 V 
SOUTH AUSTRALIA U18s
                                                        
at  AAMI Stadium
10:30am Saturday 20 May 2017
| | | | |
| --- | --- | --- | --- |
| NO | First  Name | Surname | TSL CLUB |
| 1 |   Josh |     WILLIAMS | Lauderdale |
| 2 |   Baxter |     NORTON | Hobart City |
| 4 |   Rhyan |     MANSELL | North Launceston |
| 6 |   Toby |     COWEN | Kingborough Tigers |
| 7 |   Tyson |     HANSLOW | Clarence |
| 11 |   Lachlan |     CLIFFORD  © | Kingborough Tigers |
| 12 |   Mitchel |     ANDERTON | Lauderdale |
| 13 |   Harrison |     PEARCE | Glenorchy |
| 14 |   Nicholas |     HUTCHINSON       | Hobart City |
| 18 |   Tarryn |     THOMAS | North Launceston |
| 20 |   Matthew |     McGUINNESS | Lauderdale |
| 23 |   Ryan |     TYRRELL | Launceston |
| 25 |   Lachlan |     GADOMSKI | Kingborough Tigers |
| 26 |   Jake |     HINDS | Launceston |
| 28 |   Thomas |     DONNELLY | North Launceston |
| 29 |   Harrison |     GUNTHER | Glenorchy |
| 30 |   Tyran |     MANSELL | North Launceston |
| 31 |   Nicholas |     BAKER | Hobart City |
| 33 |   Brady |     REES | Kingborough |
| 34 |   Hugh |     DIXON | Kingborough Tigers |
| 36 |   Tim |     AUCKLAND | Launceston |
| 37 |   Jamieson |     HOUSE | Burnie |
| 39 |   Zac |     BUECHNER | Clarence |