It is a massive weekend of football with Tasmania in action, both locally and interstate. Tasmanians will be involved locally in representative football against NEAFL and at National Championships in Blacktown, at Under 16, 17 and 18 levels.
After having no Tasmanians feature in the Allies squad last year, Tasmania has eight in the squad and three players in the starting lineup for Round 1 of the Under 18 National Championships. 
Launceston's Jake Hinds, North Launceston's Tarryn Thomas and Tigers' Hugh Dixon have all be named for the Allies to face Vic Country at 12:30PM on Sunday (11/06/2017) at Blacktown International Sports Park. While Tarryn Thomas isn't draft eligible until next year, Hinds and Dixon will have the opportunity to put themselves right in the draft frame with recruiters from across the country in attendance.
More Tasmanians could still feature for the Allies in coming weeks, the Allies squad remains at 46, and all of Tasmania's fit and eligible selected players in the squad will be in the selection conversation, for Round 2 (17/06/2017) of the National Championships.
The Tasmania Under 16 and Under 17 teams are also in action at Blacktown, Western Sydney. The Tasmania Under 17 are in action first, coached by Hobart City Demons' assistant Trent Baumeler, the 17s face New South Wales/ACT this Sunday (11/06/2017), from 10:00AM.
The Tasmania Under 16s team will then fly in to play against Northern Territory at 10:00AM on Queens Birthday Monday (12/06/2017). The 16s are coached by Brett Mansell, who previously assisted Zane Littlejohn at North Launceston.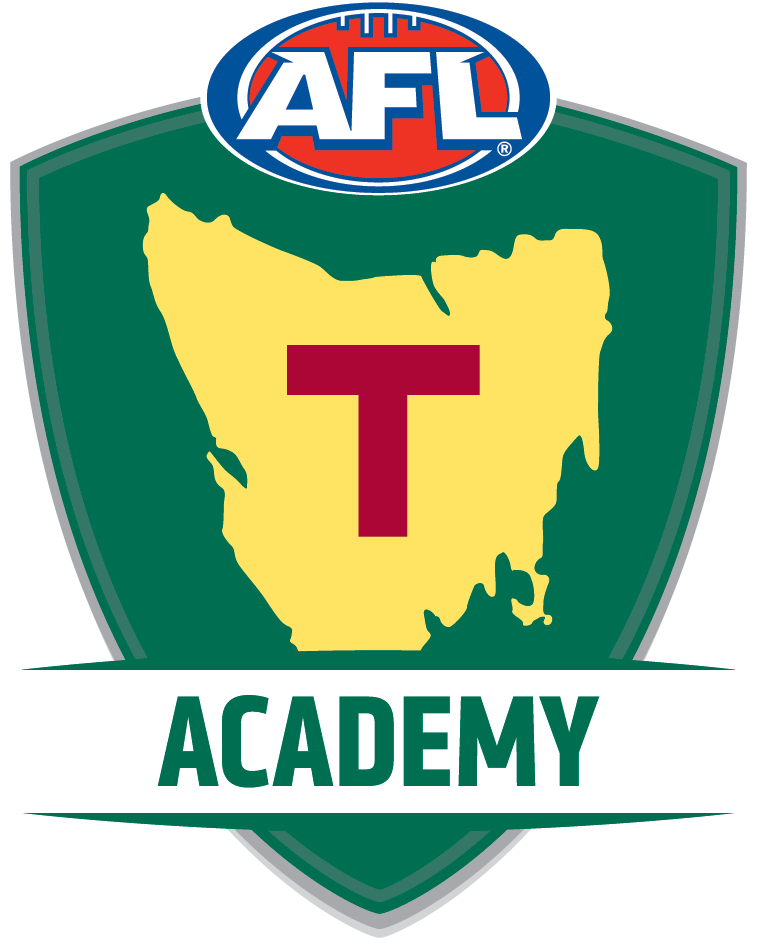 TASMANIA U17s
            V
NSW/ACT U17s                                                                                                                                                          
at  Blacktown International Sports Park
10:00am Sunday 11 June 2017
| | | | |
| --- | --- | --- | --- |
| NO | First  Name | Surname | TSL CLUB |
| 3 |   Blair |     RUBOCK | Burnie |
| 4 |   Lachie |     GEE | Launceston |
| 9 |   Ethan |     JACKSON | Burnie |
| 11 |   Josh |     MURRAY | Burnie |
| 14 |   Mitchel |     ANDERTON | Lauderdale |
| 15 |   Ryan |     BANKS-SMITH | Glenorchy |
| 17 |   Joel |     MILLHOUSE | Glenorchy |
| 18 |   Miller |     HODGE | Launceston |
| 20 |   Matthew |     McGUINNESS | Lauderdale |
| 21 |   Sherrin |     EGGER | Devonport |
| 22 |   Harrison |     GUNTHER | Glenorchy |
| 24 |   Allec |     WRIGHT | Launceston |
| 25 |   Lachlan |     GADOMSKI | Kingborough Tigers |
| 26 |   Cooper |     BEST | Lauderdale |
| 30 |   Bailey |     BOAG | Burnie |
| 31 |   Nicholas |     BAKER | Hobart City |
| 32 |   Ben |     KEISEILS | Burnie |
| 33 |   Elijah |     REARDON | Kingborough Tigers |
| 34 |   Lucas |     GRIGGS | Kingborough Tigers |
| 35 |   Jacob |     BOYD | Launceston |
| 36 |   Tim |     AUCKLAND | Launceston |
| 37 |   Jamieson |     HOUSE | Burnie |
| 38 |   Caleb |     TRIFFETT | Glenorchy |
TASMANIA U16s
            V
 
NORTHERN TERRITORY U16s
                                                                                                                                                                                      
at  Blacktown International Sports Park
10:00am Monday 12 June 2017
| | | | |
| --- | --- | --- | --- |
| NO | First  Name | Surname | TSL CLUB |
| 1 |   Jared |     DAKIN | Launceston |
| 2 |   Oscar |     PAPROTNY | Clarence |
| 5 |   Oscar |     SHAW | Lauderdale |
| 6 |   Thomas |     REEVES | Hobart City |
| 7 |   Fraser |     TURNER | Clarence |
| 8 |   Mitchell |     COOKE | Kingborough Tigers |
| 9 |   Warwick |     PURTON | Devonport |
| 10 |   Joseph |     CHAPLIN | Devonport |
| 13 |   Will |     PEPPIN | Hobart City |
| 15 |   Bailey |     GORDON | Kingborough Tigers |
| 16 |   Luke |     WALSH | Launceston |
| 18 |   Jonathon |     MARSDEN | North Launceston |
| 19 |   Mitch |     O'NEILL | Hobart City |
| 21 |   Leiwyn |     JONES | Launceston |
| 23 |   Sam |     GREEN | Clarence |
| 24 |   Joel |     O'DONNELL | Burnie |
| 26 |   Harry |     RAND | North Launceston |
| 27 |   Oliver |     BURROWS-CHENG | Kingborough Tigers |
| 28 |   Jack |     STEVENSON | Glenorchy |
| 32 |   Jackson |     LEWIS | Lauderdale |
| 35 |   Ben |     SIMPSON | North Launceston |
| 38 |   Josh |     CLIFFORD | Hobart City |
| 40 |   Harry |     IRELAND | Hobart City |