Tasmania's Under 17 team depart for Melbourne this Sunday to face Queensland at Whitten Oval on Monday 3 July, 2017.
It is the second and final game of the Under 17s program for 2017, with Tasmania easily accounting for New South Wales/ACT 14.8 (92) to 4.4 (28) in game one, earlier this month.
Widely considered as an extremely exciting age group locally, the Tasmania 17s will face Queensland from 10:00AM, on Monday.
Coach Trent Baumeler is expecting stiff opposition from a Queensland team that plays a similar brand to his own team.
"We've had a look at their team list and there are a few we have seen already in the Brisbane Lions and Gold Coast Suns academy.
"We are familiar with their style of footy, they have a lot of 17 year olds, they play similar to us they like to create a bit of width and move the ball and maintain it in forward 50."
The Under 17s team has changed personnel from game one but the team enters confident off the back of an impressive outing.
"We have got a lot of confidence out of the last game against NSW/ACT especially offensively with our ball movement we have a few things we need to tidy up around stoppages, which we will this game.
"We have had a few changes but the real positive is we have a squad of about 30 and across the two games eveyone will have played at least one game.
"So we have had a look at all the talent, with a view to next year which is what these games are all about."
Within the squad there are large contingents from Launceston (seven) and Burnie (five), indicating strong talent and a bright future in both of those clubs and regions.
"We have five Burnie boys in which is fantastic and also Tom Mundy playing Allies, so the Dockers are strong and we have two others that played in the first game.
"Fantastic representation there at Burnie and that just shows that the future is bright and the development and the work that is going on up there will start to pay dividends in the next couple of years."
Baumeler is keen to make it two from two for the Tassie 17s to cap off a good year but says the team's focus remains development.
"The big picture thing is this is about development but every time you do go out representing your state you want to make a statement. 
"We want to play with that Tassie style and continue on the good work of the first game but also the fantastic year the Mariners had in the Academy series as well."
As well as the Under 17s in action, Tasmania's Tarryn Thomas (North Launceston), Hugh Dixon (Tigers FC), Jake Hinds (Launceston) and Tom Mundy (Burnie) have all been named in the Allies team that will play Victoria Metro next Wednesday (July 5, 2017) at Simonds Stadium.
Zach Buechner (Clarence) is also listed as an emergency for the Allies.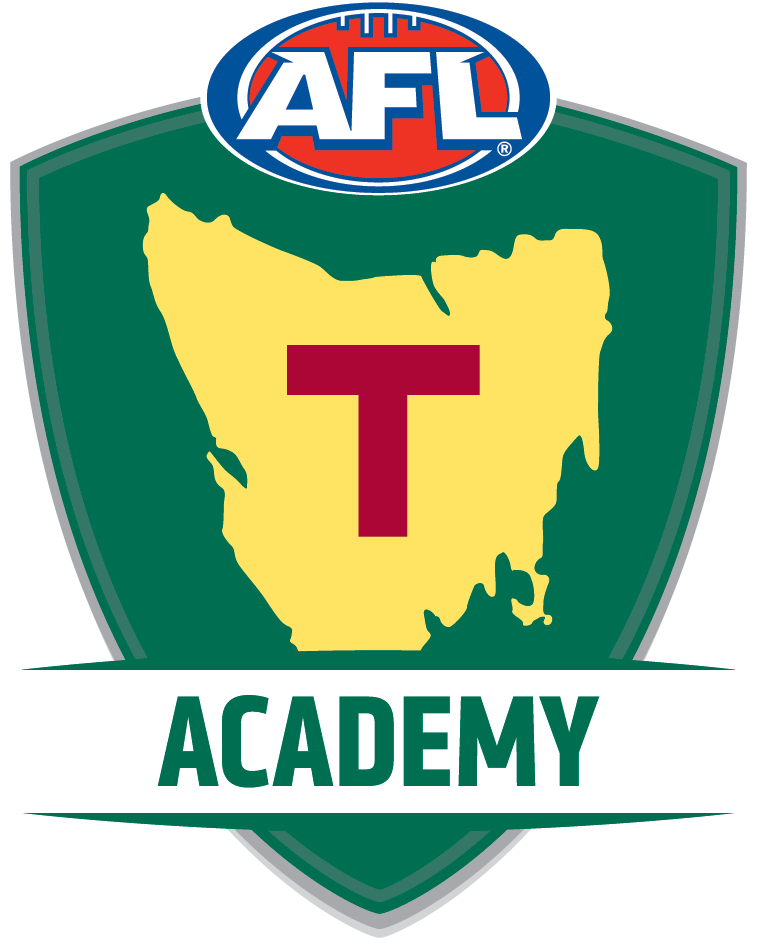 TASMANIA U17s
            V
QUEENSLAND U17s                                                                                                                                                                          
at  Whitten Oval
10:00am Monday 3 July 2017
| | | | |
| --- | --- | --- | --- |
| NO | First  Name | Surname | TSL CLUB |
| 3 |   Blair |     RUBOCK | Burnie |
| 4 |   Lachie |     GEE | Launceston |
| 9 |   Ethan |     JACKSON | Burnie |
| 11 |   Sam |     KALBFELL | Burnie |
| 14 |   Mitchel |     ANDERTON | Lauderdale |
| 15 |   Ryan |     BANKS-SMITH | Glenorchy |
| 17 |   Joel |     MILLHOUSE | Glenorchy |
| 18 |   Miller |     HODGE | Launceston |
| 20 |   Matthew |     McGUINNESS | Lauderdale |
| 21 |   Sherrin |     EGGER | Devonport |
| 22 |   Harrison |     GUNTHER | Glenorchy |
| 23 |   Jack |     LANHAM | North Launceston |
| 24 |   Alec |     WRIGHT   | Launceston |
| 25 |   Lachlan |     GADOMSKI | Kingborough Tigers |
|     29 |   Bailey |     WALKER | Hobart City |
| 30 |   Bailey |     BOAG | Burnie |
| 31 |   Nicholas |     BAKER | Hobart City |
| 32 |   Mackenzie |     BLAZELY | Launceston |
| 33 |   Elijah |     REARDON | Kingborough Tigers |
| 34 |   Fletcher |     BENNETT | Launceston |
| 35 |   Jacob |     BOYD | Launceston |
| 36 |   Tim |     AUCKLAND | Launceston |
| 37 |   Jamieson |     HOUSE | Burnie |
| 38 |   Caleb |     TRIFFETT | Glenorchy |