Tassie Mariners Coach Lance Spaulding says a team first mentality is paramount if Tasmania are to cause an upset over the Sydney Swans Academy at UTAS Stadium, tomorrow.
The Mariners head honcho says his team was outworked against Gold Coast Suns last weekend, and they need to quickly recapture their team first football in order to match an impressive Sydney Swans.
"We got back in the game, we played some good footy but we were nowhere near our best, we got back from four goals down and got in front but just couldn't hold it," Spaulding said.
"It was one of those cases where we played our worst footy but we were still only just knocked over. I think we were a bit complacent and got bit on the tail," he added.
The Mariners went down 9.9.63 to Gold Coast's 11.11.77 at Southport despite hitting the front in the final term.
"I think we underestimated them (Gold Coast) a little bit as a group and hopefully we have learned our lesson. If you want to be your best you have to respect your opponent.
"We must bring our team first attitude this week, it has been a real focus for us.
"To make the bloke alongside you the best player you can, that has been a core pillar of everything we've done to this point, and we dropped a way from that a little bit last week.
"The standards we've set prior to that have been fantastic so we just need to get back up there."
The Mariners return home for their second home game of the NAB Under 18 Academy Series, hosting the undefeated Swans at UTAS Stadium from 9:30am, tomorrow.
"They (Sydney) have got a pretty handy side but I recon they might have caught us at the right time for us, we are ready.
"I don't think we will play two games like that in a row. If we bring pressure to the contest and effort to the table, then I think we'll do okay."
Ben McGuinness' rotten run with injury continues, this time the uility has been ruled out due to a fractured sternum, sustained in last week's loss. Ethan Jackson and Blair Rubock will also come out of the team, returning to play with Burnie, while Clarence's Tyson Hanslow and Devonport's Giacomo Millucci get their chance.
"They (Tyson and Giacomo) have played well to get into the team and those that have come out we want to see them go back to their clubs to play good footy to push themselves back into the side. That is what we want, we want that pressure."
Draft prospect Tarryn Thomas hasn't recovered from a knee injury in time for the match and is expected to return for the clash against South Australia.
Sydney Swans have been all conquering in the Academy Series to date, defeating GWS 12.14.86 to 12.10.82 in round one, they then demolished Gold Coast 15.11.101 to the Suns' 5.5.35, and last week the Swans beat Brisbane 13.11.89 to 9.10.58.
"They (Sydney) play a lot like their senior club. They play a fair bit of surge footy, they are strong and tough and they like to run," Spaulding explained.
"They press hard forward, they are strong on ball and that is where we've got to match them, they are physical and they trust each other to win one on one."
Despite the Swans' supremacy in the competition, Spaulding is confident Tasmania's best can get the job done.
"It is a real challenge because they are playing good footy but I think we are up to it, if we bring our A-Game we shouldn't be far off."
First bounce is at 9:30am in a feast of football at UTAS Stadium, with Mercury Cup and TSL between North Launceston and Burnie to follow.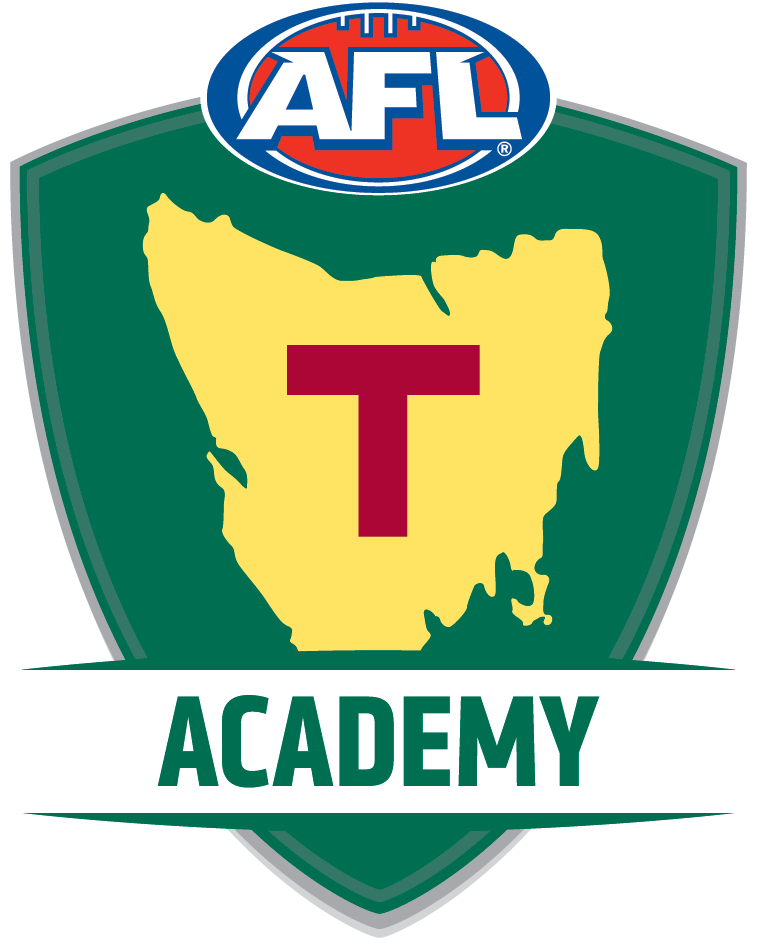 TASSIE MARINERS U18s
V
SYDNEY SWANS ACADEMY U18s
                                                                                
at  UTAS Stadium
9:30am Saturday 6 May 2017
Tasmania Under 18's Team v Sydney Swans Academy
| | | | |
| --- | --- | --- | --- |
| NO | First  Name | Surname | TSL CLUB |
| 1 |   Josh |     WILLIAMS | Lauderdale |
| 2 |   Baxter |     NORTON | Hobart City |
| 4 |   Rhyan |     MANSELL | North Launceston |
| 5 |   Giacomo |     MILLUCCI | Devonport |
| 6 |   Toby |     COWEN | Kingborough Tigers |
| 7 |   Tyson |     HANSLOW | Clarence |
| 9 |   Chayce |     JONES | Launceston |
| 11 |   Lachlan |     CLIFFORD  © | Kingborough Tigers |
| 13 |   Harrison |     PEARCE | Glenorchy |
| 14 |   Nicholas |     HUTCHINSON       | Hobart City |
| 19 |   Casey |     BROWN | Launceston |
| 20 |   Matthew |     McGUINNESS | Lauderdale |
| 23 |   Ryan |     TYRRELL | Launceston |
| 30 |   Tyran |    MANSELL | North Launceston |
| 26 |   Jake |     HINDS | Launceston |
| 27 |   Thomas |     MUNDY | Burnie |
| 28 |   Thomas |     DONNELLY | North Launceston |
| 29 |   Harrison |     GUNTHER | Glenorchy |
| 31 |   Nicholas |     BAKER | Hobart City |
| 34 |   Hugh |     DIXON | Kingborough Tigers |
| 36 |   Tim |     AUCKLAND | Launceston |
| 37 |   Jamieson |     HOUSE | Burnie |
| 39 |   Zac |     BUECHNER | Clarence |